The excesses of Christmas and New Year may still be fresh in the mind, but the new Formula 1 season is closer than you might think.
It is just 76 days until the lights go out in Melbourne's Albert Park for the start of the Australian Grand Prix and behind the scenes in factories across Europe the 22 cars from 11 teams that will contest the season are already coming together.
As the clock ticks down to the start of the shortest period of pre-season testing in F1 history - just eight on-track days in Spain starting on 22 February - we look at the five key issues that could shape the 2016 grand prix season.
Can Mercedes handle driver rivalry?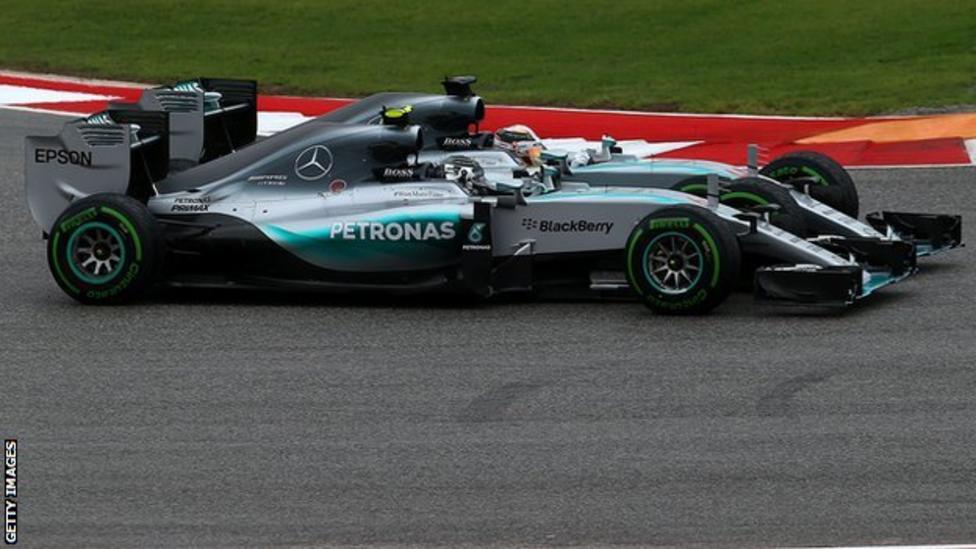 Mercedes team boss Toto Wolff has clearly spent his Christmas break pondering how to handle the rivalry between his drivers, Lewis Hamilton and Nico Rosberg, in 2016.
The tensions between the two were largely buried through last year as Hamilton cruised to the title, but they re-emerged in the final six races as Rosberg finally found his form.
This may well have been caused by Hamilton easing off having tied up the titlewith three races to go. But if the German can continue the performances that led to a run of six poles and three wins with which he ended the season, the fight could be much closer in 2016.
The likelihood of Mercedes remaining the team to beat has left Wolff pondering his duty to the wider sport and he has raised the possibility of letting the drivers race more freely in 2016.
"I want the dominance to continue but if it were to continue like this I need to think what we do so we do not become the enemy," Wolff told the Mail on Sunday in an interview over the Christmas period.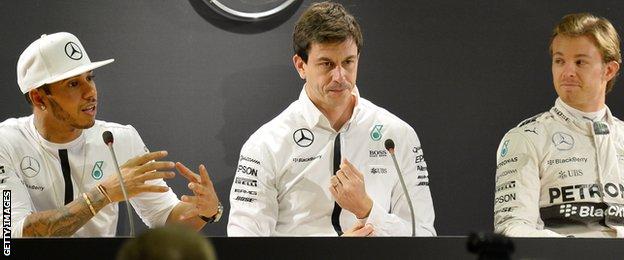 "Maybe it's about unleashing them completely. Give them their own strategy."